Mar 9, 2020 02:19 PM Central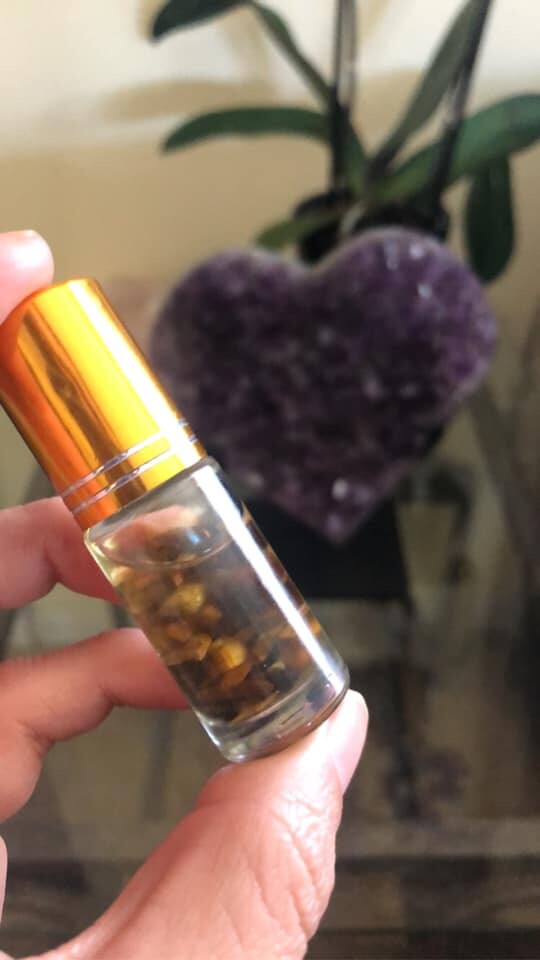 HAPPY FULL MOON MONDAY!
I wanted to share with you guys something that I've been doing to help me during the Full Moon time.
In the past, I had a very hard time grounding myself around the Full Moon. But I have been learning how to use different tools to help me work with the Full Moon energy so it won't through me off balance.
🌙 The Full Moon is the perfect time to get your crystals out for a moonlight bath. (Also, you can place a jug of water outside too and soak up the good vibes). The moonlight will infuse your water and crystals with the beautiful healing energy of the moon.
💫 If you are extra sensitive to energies like I am, here is My magical Full Moon Roller you can make that has:
Tiger's Eye stones for grounding, aids in releasing fear, anxiousness, promotes harmony & balance.
White Angelica - helps put out an energetic shield around you so you don't soak up any negative energy.
Highest Potential - Helps to encourage you to use your talents and gifts to their highest potential.
Citrus CBD - Helps aid the nervous system to take a chill pill (plus smells good too)
Roll behind neck and onto shoulders.
* (You can also pray, meditate or infuse Reiki in each completed blend of oils because everything is Energy and prayer/meditation/Reiki/love is some of the purest energies).
💓Grateful there are tools that I can tangibly lean on when I start to feel some sort of way.
Do you have a Full Moon Ritual? What oils or crystals do you use to help you feel peace, calm and grounded?